angličtina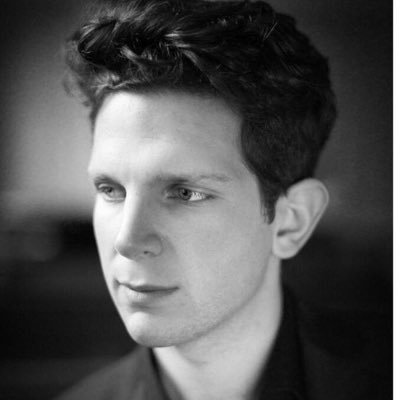 Jayson Gillham
@jaysongillham
Pianist sharing my performances and tutorial videos
Popis
Connecting through Music
---
Hi, I'm Jayson and I am a professional classical pianist. I love music and I love sharing it with people all over the world.
I was born and grew up in a country town called Dalby, in Queensland, Australia. Today I live in London, and in normal times I'm usually living out of a suitcase on my travels for concerts - recitals, concertos, and chamber music performances. At the moment travelling is a bit more tricky, but I hope to be back on the concert circuit soon.
---
I'm making Youtube videos
The recent change of pace has allowed me to start exploring new creative ways to share my music and forge connections with musicians and music-lovers. People like yourself. To this end I have started posting performance and tutorial videos to my Youtube channel, which you can visit here:
My YouTube Channel -- perhaps you just came from there.
---
Thank you for your support
Your support means SO much to me. It allows me to invest time into this recording venture and to purchase necessary equipment like microphones, lighting and the other bits that connect everything together. Never did I think I would need so many leads, adapters, stands and tripods! Don't get me wrong, I am using only what I need for a decent sound and picture. My focus remains always on the actual content of my videos and on capturing and sharing music that you enjoy listening to and tips that are helpful for your piano practice and music appreciation.
Your support will also help to free me from financial concerns and allow me to focus on my craft as a musician - the countless hours of daily practice and rehearsal that are required to perform at the highest level and to continue to grow and develop as an artist makes a performing musician's life more than a full time job.
---
A note about Liberapay
In case you were wondering, I am using Liberapay (rather than other more famous and stylish-looking platforms) because I align with their community open-source approach. Liberapay doesn't charge any fees, nor does it offer different tiers or perks. The approach is purely 'pay-as-you-feel' or 'pay-what-you-want', and operates on a recurring basis, rather than one-off donations, as this allows me the most freedom to create. This is the most compatible with my approach to sharing and connecting through music, as it means I can release my videos into the world so that everyone with an internet connection can access them, complete and forever, regardless of how much they can afford to pay.
In this way, if you like my music and choose to support my work, your contribution doesn't only help me -- it also helps the entire viewer community because it means I don't have to put my best content behind a paywall.
Thank you for getting this far, and for supporting me and my creative journey!

In harmony, Jayson
---
Other ways you can contribute
If you would prefer to make a one-off donation, that is much appreciated, and you are more than welcome to do so via Paypal here:
If you would like to stay in touch and to hear about my upcoming performances, both online and offline, the best way to do that is to subscribe to email updates, which you can do here:
Other places you can follow me are:
Youtube | Twitter | Instagram | Spotify | Apple Music
---
Prepojené účty
jaysongillham vlastní na iných platformách nasledovné účty:
História
jaysongillham sa pridal pred 4 rokmi.